Camp in Comfort Wherever You Are
I think we can all agree that packing and unpacking the RV and stressing about whether we're forgetting something important is one of the least fun parts of RVing.
We can help with that.
Whether you're heading out for the weekend or the rest of your life, we have the lists that'll turn your RV into a self sufficient traveling caravan loaded with home comforts.
Here's a Universal RV Packing list that includes camping essentials checklists, food lists, personal gear and first aid needs.
RV Packing List – Cleaning and Sanitation
Large and small garbage bags
Dish cloth, towels, scrub pad
Plastic washing bin
Towels, face cloths
Laundry soap
Rags, shop towels
Soap, shampoo, dish soap, laundry soap, pre soak.
Cleaning solution (we use vinegar a lot)
Hand sanitizer, hand wipes
Tissues, bathroom tissue
Short handled broom and dustpan
Short handled mop/bucket
RV Packing List – Cooking and Campfires
Axe
Portable Propane Gas Grill , camp stove, grill for campfire cooking
Fuel for BBQ, stove, charcoal
INCLUDED Cooking utensils (flippers, grabbers, stirrers etc.)
INCLUDED Pot & pan
INCLUDED Coffee pot
Firewood (check with the park for rules on firewood ahead of time!)
Firestarter, fat sticks
Long handled lighter, matches
Newspaper or other non-glossy paper (or Fatwood )
Weiner sticks, popcorn popper
Other campfire cooking tools
Skewers
Flame resistant gloves (We LOVE the Ove' Glove )
Oven mitts, pot holders
Table cloth, weights or clamps
INCLUDED Plates, bowls, glasses,
Mugs & go-cups
INCLUDED Knives, forks, spoons
Knife, knife sharpener (or self sharpening)
Toothpicks
Mixing bowl
Bottle/can opener, corkscrew
Ice Chest , Ice
Timer
Plastic containers, zip lock bags
Foil, plastic wrap, wax paper
Napkins, paper towels
Can and bottle cozies
Wine glasses
* items marked "included" are already in the RV!
Sleeping
Bedding (1x Queen & 2x Full  Sheet sets are included)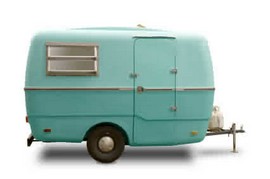 Pillows
Book light
Brush or whisk
Sleeping roll, inflatable mattress, cot for additional people
Tarps for shade and rain protection
Foot pump for mattress & inflatables